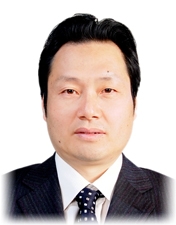 Dai Cuncai is a chief physician, associate professor, medical doctor and master supervisor. He is adept at the diagnosis and treatment of pancreatic diseases such as pancreatic tumor, biliary tract tumor, duodenal tumor, acute and chronic pancreatitis, pancreatic duct stones and pancreatic pseudocyst.
Reference
1. WuJ, Guo F, Wei J, et al. [Surgical treatment for pancreatic neuroendocrineneoplasmas]. Zhejiang da xue xue bao Yi xue ban = Journal of ZhejiangUniversity Medical sciences 2016; 45(1): 31-5.
2. LuZ, Yin J, Wei J, et al. Small amounts of tissue preserve pancreatic function:Long-term follow-up study of middle-segment preserving pancreatectomy. Medicine2016; 95(46): e5274.
3. HuoX, Wei J, Liu X, et al. Brunner's gland cyst in combination withgastrointestinal stromal tumor: A case report. Oncology letters 2016; 11(5):3409-12.
4. GaoW, Dai X, Dai C, et al. Comparison of patency rates and clinical impact ofdifferent reconstruction methods following portal/superior mesenteric veinresection during pancreatectomy. Pancreatology : official journal of theInternational Association of Pancreatology (IAP) [et al] 2016; 16(6): 1113-23.
5. WeiJ, Liu X, Wu J, et al. Modified One-layer Duct-to-mucosa PancreaticojejunostomyReduces Pancreatic Fistula After Pancreaticoduodenectomy. International surgery2015.
6. WeiJ, Lin S, Wang C, et al. Glucagonoma syndrome: A case report. Oncology letters2015; 10(2): 1113-6.
7. ChenJ, Li Q, An Y, et al. CEACAM6 induces epithelial-mesenchymal transition andmediates invasion and metastasis in pancreatic cancer. International journal ofoncology 2013; 43(3): 877-85.
8. 姚捷, 安勇, 卫积书, et al.Hedgehog信号通路相关蛋白在人胰腺癌SW1990耐药株中的表达及意义. 外科理论与实践 2012; (03).
9. XueX, Lu Z, Tang D, et al. Galectin-1 secreted by activated stellate cells inpancreatic ductal adenocarcinoma stroma promotes proliferation and invasion ofpancreatic cancer cells: an in vitro study on the microenvironment ofpancreatic ductal adenocarcinoma. Pancreas 2011; 40(6): 832-9.
10. 安勇, 姚捷, 卫积书, et al. 胰腺癌细胞株PANC-1中肿瘤干细胞的体外耐药性研究. 外科理论与实践 2010; (01).
11. 蒋奎荣, 苗毅, 徐泽宽, et al. 中段胰腺切除术在胰腺良性或低度恶性肿瘤中的应用. 肝胆外科杂志 2008; (02).
12. 苗毅, 郭峰, 奚春华, et al. 胰腺内分泌肿瘤的外科治疗. 肝胆外科杂志 2007; (03).
13. 苗毅, 戴存才. 胰腺癌根治联合血管切除及血管重建. 中国实用外科杂志 2007; (07).
14. 苗毅, 戴存才. 胰腺癌血管侵犯的表现特征和诊断. 外科理论与实践 2007; (03).
15. 戴存才, 陈建敏, 苗毅, et al. 保留脾脏的远端胰腺切除术体会. 南京医科大学学报(自然科学版)2007; (11).
16. 戴存才, 苗毅, 陈建敏, et al. 保留脾和脾动静脉胰体尾切除9例临床分析. 中国实用外科杂志 2007; (12).
17. 戴存才, 苗毅, 刘训良, et al. 胰腺专业组与非专业组胰十二指肠切除之比较:432例临床分析. 中华肝胆外科杂志2007; (12).
18. 奚春华, 苗毅, 戴存才, et al. 胰腺内分泌肿瘤的外科治疗. 胰腺病学 2006; (04).
19. 钱祝银, 苗毅, 戴存才, 徐泽宽, 刘训良. 多脏器联合切除治疗胰腺体尾部肿瘤. 中国医学科学院学报 2005; (05).
20. 戴存才, 苗毅, 刘训良, 张兆松, 苏川. PCR-MASA检测胰腺癌十二指肠液中K-ras基因点突变. 江苏医药2005; (01).